Kay627
Owner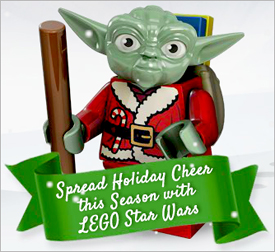 Spread a little Christmas cheer this year and It won't cost you a dime!
LEGO
will give one toy to the U.S. Marine Corps' Toys for Tots program, up to 1 million toys, for each LEGO Virtual Greeting sent!
Share this post with your Facebook friends so we can get lots of toys donated.