Kay627
Owner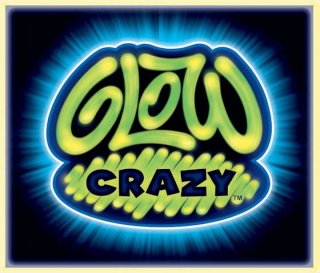 Have you heard about
Glow Crazy
? If not, I do have to say, Glow Crazy might be the perfect artistic outlet for your little one.
The Glow to Go is a folder with 4 colored sections. It comes with one "pen" that is attached by a string and a zipped compartment to hold stencils. The darker the room the better these work. How it works is that the pen only writes in light so the darker the room the longer the pattern lasts.
This is a really neat product. The glow will last about 3 minutes and slowly disappear and then your child can have a clean slate to create again. There is a zipper pouch in the middle to hold your stencils. Perfect for kids to play with in the car or as bedtime toy!
If you are still looking for a creative and fun gift for your kiddos GlowCrazy's Glow to Go is just perfect! You can buy the Glow Crazy Products Toys R Us or at Walmart .
Your kids can also play & draw online with GlowCrazy at Glowtivitycenter a virtual game website. There are Holiday stencils available to download for FREE! Connect with Glow Crazy on these Socila Media:
GlowCrazy on Facebook
GlowCrazy on Twitter
Disclosure:
FREE Products were provided to me to facilitate this review. No monetary compensation was received. All opinions are mine and may vary from others.