Kay627
Owner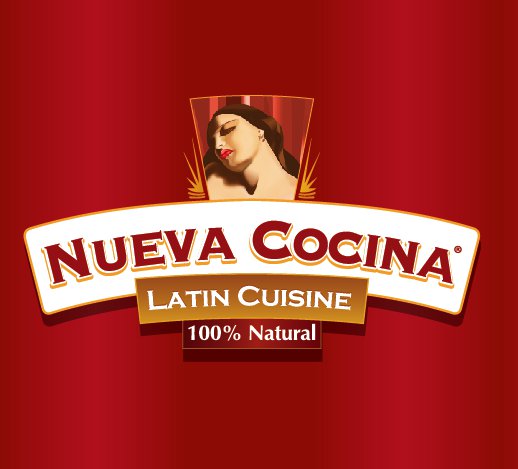 Nueva Cocina
the nation's first line of all-natural, authentic and contemporary, Latin rice dishes, seasonings and soups.
Most of their products are also complete mixes; everything you need is in the box or pouch. Just add a little water, olive oil, and in unos minutos you have a complete meal.
Nueva Cocina
makes it easy to enjoy the rich heritage, delicious tastes, aromas and colors of Latin foods at home.
Nueva Cocina
is not only delicioso but all-natural; all products contain no artificial ingredients or preservatives. Almost all products are Gluten-Free and Vegetarian.

So far we have tried the
Gallo Pinto
(Red Beans & Rice) and my whole family loved it, somewhat like the dirty rice (love, love dirty rice!) from Bojangles but healthier. I just added water & a tablespoon of olive oil to cook, real simple but delicious! This is my new fave!
We also tried
Arroz a la Mexicana
(Mexican Rice) alongside with my oven-fried chicken the Mexican Rice made a great meal! Delicious!
The best part is with
Nueva Cocina
, these wonderful Latin food dishes are SO EASY to make! Most of their products only require that you mix what's in the box or pouch with water and a touch of olive oil, and voila – you have a great, authentic tasting Latin food!
We have yet to try the other products Nueva Cocina sent us but I have no doubt in my mind that they too, will be crowd pleasers!
You can
buy all the wonderful and delicious Nueva Cocina Products online
or to a
retailer nearest
you!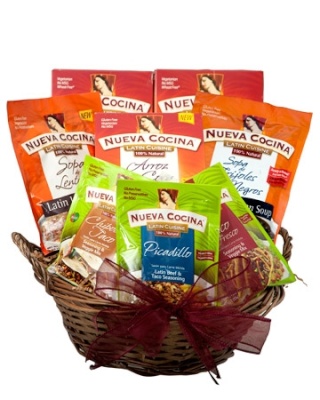 Thanks to Ms. Deborah S. of Nueva Cocina! There will be 3 prizes for this giveaway;Grand Prize Winner
Nueva Cocina Variety Pack
which includes Mexican Rice/Arroz con Mexicana, Red Bean Rice/Gallo Pinto, Coconut Rice/Arroz con Coco, Cuban Black Bean Soup/Sopa de Frijoles de Negros, Latin Lentil/Sopa de Lentejas, Picadillo/Latin Beef Seasoning, Taco Fresco Seasoning, and Chipotle Taco Seasoning.
2nd & 3rd Prizes
Winners will each receive a set of bamboo utensils, a recipe booklet and 1 or 2 samples.
Here's how to enter:
Make sure to do the mandatory entry/ies first. Leave separate entries/comments below.
Mandatory Entries:
* You have to be an Everyday Free Samples member to participate/comment on a giveaway/forum so
REGISTER NOW!
Its FREE!
*
"Like" Nueva Cocina
in Facebook.
*
"Like" Everyday Free Samples
in Facebook.
Extra/Optional Entries
*
Follow Everyday Free Samples
on Twitter.
*
Follow Nueva Cocina
in Twitter.
Giveaway Guidelines and Disclosure:
Open to US residents only. Opinions are all mine and may vary from others. No monetary compensation was received. Giveaway ends May. 14, 2012 at 11:59PM EST. Winner/s will be picked via Random.org and announced the following day. Winner will also be pm'ed and will have 48 hours to reply before another winner is chosen.


Last edited by Kay627 on Wed May 16, 2012 1:20 pm; edited 1 time in total