Kay627
Owner
I was selected to host an
Unreal Candy
party recently. These candies are free of corn syrup, hydrogenated oils, artificial flavors, synthetic colors and GMOs. They have double the cacao, more peanuts, real milk, cane sugar and organic palm fruit oil. They also have 30% less sugar and 60% more fiber and 250% more protein on average per serving than other conventional candies.
Everyone in the party (with the exception of one or two people) was really amazed at how wonderfully rich and tasty this candy was, most of them were expecting that it would not be as good as conventional candy and the consensus was that it is an outstanding product.
I love that these candies were colored in a natural way, unlike the conventional candies made with dyes
Unreal Candy
were colored with purple cabbage, beetroot juice and turmeric root. Tell me that ain't healthy?!
Unreal Candy's goal is to make a better choice available to parents so they are not always saying no to the kids request for candy.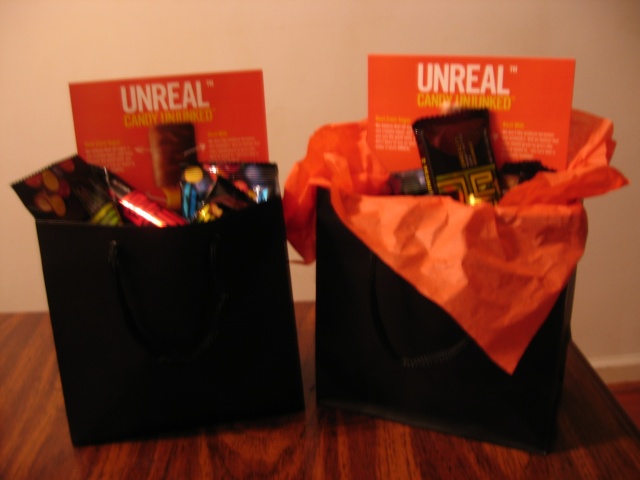 After the party, everyone got to have their own goody bag to take home and enjoy. Me and my guests had a blast!
UNREAL Candy can be purchase from CVS, Walgreens, Kroger, Rite Aid, Haggen, BJs, Michael's, Food 4 Less, Staples, TOP, Fred Meyer, Ralph's and many other national retailers. Pick up some candy that is good for you and the kids this Halloween!
Thanks to Unreal Candy & Global Influence!

Disclosure:
FREE products and compensation were provided for the party and this post. Opinions are my own and may differ from others.