Kay627
Owner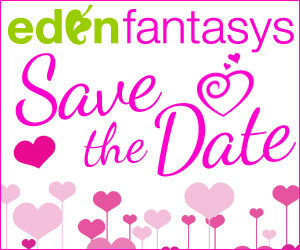 WARNING:
The following post contains mature/adult content.
EdenFantasys
invites you to learn from others, share your experiences and re-discover sex. They offer online shopping you can trust, a welcoming community and a wealth of inspiring resources.
I am happily married and have been for almost 6 years now. However, I can tell you things are a little different than they were in the beginning, having kids means you have to work harder which also means less time with your significant other. Hubby works 10 to 12 hours a day, 7 days a week! Keeping up with my daughter all day i'm already pretty wore out! So there is really little or no Mom & Dad time at all.
That's where EdenFantasys come to play, they offer a wide variety of
sex toys
,
lubricants
,
lingerie
and even
bath & body products
to spice things up with your significant other!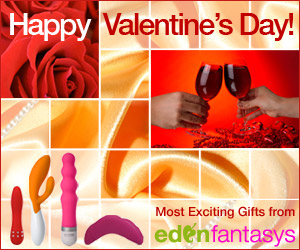 Additionally,
EdenFantasys
will never, ever share personal information with anyone and packages are shipped discreetly.
You'll find useful products and services at EdenFantasys if you're gay, straight or bi; male, female or trans; twenty, forty or ninety; and anywhere in between.
Lucky you! Right now until Feb 15th (3PM EST.)
EdenFantasys
is offering 25% off SITEWIDE just enter coupon code
HOT4YOU
at checkout. Plus, you'll get a FREE Gift with ANY order! FREE Shipping on orders of $35 or more!
Connect with EdenFantasys on these Social Media:
EdenFantasys on Facebook
EdenFantasys on Twitter
Disclosure: This is a sponsored content. Products or monetary compensation was provided to facilitate this post.