Kay627
Owner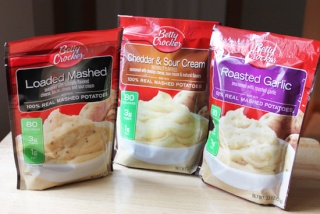 UPDATE:
You have to click through the link in your email to snag this sample so check your Inbox for an email with the Subject Line "Daily Giveaway: Celebrating 2 Million Fans with 2,000 eBoxTops" from the email address
BoxTopsforEducation@emails.BoxTops4Education.com
.
FREE Betty Crocker Loaded Mashed Potatoes for Box Tops Members
This will go live tomorrow Friday (11/15), make sure to sign up today (if you haven't done so!) so you will be eligible for this offer.